Daily Practice - April 5, 2010 - Resilience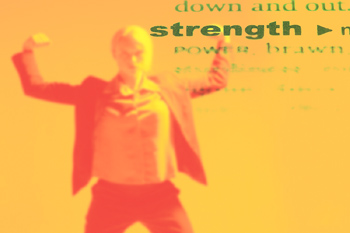 Over at Minding the Workplace, David Yamada comments on the Kevin Kannemer's statement that "I prefer to work with people who have dealt with adversity and arisen from brokenness. Those who have never been tested cannot be trusted." Prof. Yamada mentions the value of resilience and the lessons learned from adversity. He says, "And oh how I wish we could learn the lessons of those challenges without the struggle and pain."
Positive psychologists have built upon studies of resilience to find the character strengths that can help people develop the qualities Mr. Kannemer and Prof. Yamada seek for healthy workplaces, without the "struggle and pain." Practicing on Purpose LLC's 7 Purposes Wellness
model
is partially based on these character strengths. When I began formulating the idea for Practicing on Purpose, I wanted to help people be happier at work and to find fulfillment and balance - without having to go through trauma for their light bulbs to turn on. Positive psychologists have the same goal, and are showing through clinical studies that character strengths are the key.
Have you taken our quick and easy
Wellness Assessment
to see where you are, and which character strengths you use well?
Cutting Edge Law Categories:
Lawyer Well-being and Psychology
Topics:
Personal Growth and Development
Topics:
Wholeness and Balance