Judicial Process: Stage for Human Drama?
L-I-F-E/LAW MENTOR
Q: Judicial Process: Stage for Human Drama?
A. Yes, as discussed in "The Judicial Process - A Human Drama," my "Quality of Life and Career" article appearing in the Clearwater Bar Newsletter "RES IPSA LOQUITUR," 2-3/2005.
Act 1: Plot Introduction, "Who are we? Judicial Process - Opening Gambit: Define need issues, outline procedures, and describe players.
Act 2: Plot Development, "What do we want? Judicial Process - Middle Game, Apply the legal decision making process to resolve need issues.
Act 3: Plot Resolution, "Where are we going?
Judicial Process - End Game: Mediate needs.
"Be yourself in character," advised Oscar Winner Jimmy Stewart. 4-Step L-I-F-E/LAW Problem Solving presents human drama in judicial process with a working appreciation of "normal" personality preferences within the legal community, as well as between legal professionals and public they are sworn to serve:
1st Step: (NEED) LISTEN/LEARN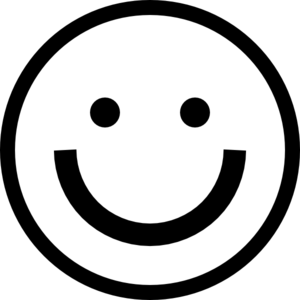 OR, PURSUE WANTS/QUICK FIXES
BODY: Lower-Brain Physical Fight or Flight!
ACT 1: ATTITUDES, THE DRAMA BEGINS
WHO ARE WE? DO WE PREFER:
Extravert Action OR Introvert Reflection
Before Reflection Before Action
Behavioral Cues: Behavioral Cues
Easy eye contact Reluctant eye contact
Talk readily Reluctant to speak
Express emotion Withhold emotion
Energy by interaction Suffer interaction
APPLICATIONS to Legal Process and Practice:
Fast reply isn't binding Slow reply isn't a trick
Argument isn't hostility Quiet isn't agreement
Comfort w/interruption Quiet is not uncertainty
Dominate conversations Need time to reflect
Judging-Order OR Perception-Flexibility
Behavioral Cues: Behavioral Cues:
Just essential facts Never enough data
Decide too quickly Difficulty deciding
Implements Plan Last minute delays
Resolve and be done Deadline pressures
APPLICATIONS to Legal Practice and Process:
Expect Adversarial Expect Problem Solving
Tend to seek control Seek multiple Solutions
Strategic planning Encourage adaptation
Need Closure Need flexibility
Open to firm schedule Open to schedule change
2nd Step: (ANXIETY) INITIATE/PLAN

OR, AWAIT RESCUE/VICTIM
HEART: Mid-Brain Emotion Justify or Modify:
ACT 2: DECIDING, THE PLOT UNFOLDS
WHAT DO WE WANT? DO WE PREFER:
Thinking Logic OR Feeling Values
Behavioral Cues: Behavioral Cues:
Firm & tough minded Enjoy pleasing others
Need fair treatment Compromise to agree
Need to control Prize harmony
Appeal to logic/order Appeal to compassion
APPLICATIONS to Legal Practice and Process:
Control/logic decisions Cooperative decisions
Defuse personal attacks Tend to feel insulted
Clarify self-interest Clarify personal values
Natural Consequences Needs of all parties

3rd Step: (GUILT) FOCUS/CORRECT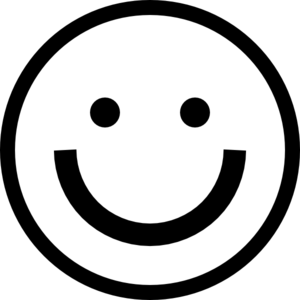 OR, IN DENIAL/BLAMING
MIND: Upper-Brain Reason or Distortion:
ACT 3: UNDERSTAND, PLOT RESOLVES
WHERE ARE WE GOING? DO WE PREFER:
Sensing Practicality OR Intuitive Possibility
Behavioral Cues: Behavioral Cues:
Accept reality as given Look for alternatives
Step-by-step conclusion Quick leap conclusion
Oversimplify issue Over complicate issue
Dismiss ideas as foolish Admire imagination
Rely on past experience Invent creative solution
APPLICATIONS to Legal Practice and Process:
Clarify immediate gains Clarify future gains
Deal directly with facts Explore beyond facts
Experience based Creativity based
Step 4: (FRUSTRATION) EVAL/ADJUST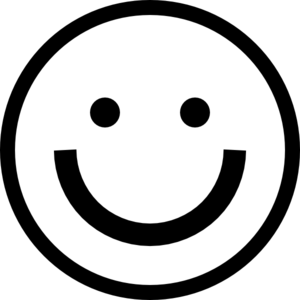 OR, NOT RESPONSE-ABLE/STUCK
TRANSCEND: Free to Start Again or be Stuck:
The Personality Type approach to constructive utilization of individual differences, described above, is taught to members of the judiciary, practicing attorneys, mediators, other members of the legal/medical/psychological professions, and the general public. This work of Psychiatrist Carl Jung, further developed by Isabel Myers and Katherine Briggs, suggests practical applications for recognizing and utilizing individual differences to navigate the Three Act Human Drama in Judicial Process.
Cutting Edge Law Categories:
Creative Problem-Solving
Topics:
Continuing Education and Events
Topics:
Personal Growth and Development
Topics:
Neuroscience, Psychology, Biology