Q: Intentions vs. Obstacles: Story of our Lives?
Q: Intentions vs. Obstacles: Story of our Lives?
A: Yes, according to Aaron Sorkin, Academy and Emmy Award winning screenwriter, producer, and playwright, who shares that compelling stories of human drama require believably irresistible intentions, in conflict with believably immovable Obstacles, played out in character development and relationships.
Yet, "Novels are about the consequences of actions (human behavior) rather than the actions themselves," adds Pulitzer Prize winner Richard Ford. "STORY," by Robert McKee, appears to express his agreement with both Sorkin and Ford. From McKee's website:
"Robert McKee, a Fulbright Scholar, has dedicated the last 30 years to educating and mentoring over 55,000 screenwriters, novelists, playwrights, poets, documentary makers, producers, and directors internationally.
"His award winning book STORY has been called the 'Bible for Screenwriting.' STORY is translated into over 20 languages."
In "STORY," McKee presents a Body to Heart to Mind process of narrative development that appears consistent with the 3-Stage development of our brain, as described by Dr. Paul McClean, evolving from Lower-Brain (Physical) to Mid-Brain (Emotional) to Upper-Brain (Intellectual).
We experience our Body to Heart to Mind human development process in oral and written communication, as well as other forms of human activity. Screenwriting Master Robert McKee teaches that, "STORY" is born where the subjective and objective realms touch." More precisely, "A character's world can be imagined as a series of concentric circles surrounding a core of raw identity or awareness, circles that mark the levels of conflict in a character's life."
PBS Commentator Bill Moyers explores these "levels of conflict" in a series of interviews with Scholar Joseph Campbell, "Joseph Campbell and The Power of Myth." Their DVD Program invites us to join "An exhilarating journey into the mind and spirit of a remarkable man, a legendary teacher, and a masterful storyteller."
Body-Heart-Mind, A L-I-F-E/LAW Connection:
1st Step: (NEED) LISTEN/LEARN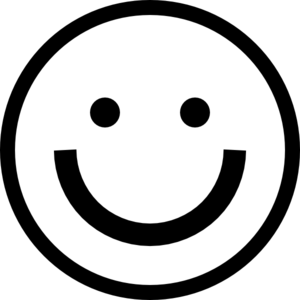 OR, PURSUE WANTS/QUICK FIXES
BODY: Lower-Brain Physical Fight or Flight!
McKee, "The inner circle or level is his own self and conflicts arising from the elements of his nature: mind, body, emotion."
Campbell, DVD 1, "The Hero's Journey:
Long before medieval knights charged off to slay dragons, tales of heroic adventures were an integral part of all world cultures. Campbell challenges everyone to see the presence of a heroic journey in his or her life."
Campbell, DVD 2, "The Message of the Myth:
Campbell compares the creation story in Genesis with creation stories from around the world. Because the world changes, religion has to be transformed and new mythologies created. People today are stuck with myths that don't fit their needs."
2nd Step: (ANXIETY) INITIATE/PLAN

OR, AWAIT RESCUE/
VICTIM
HEART: Mid-Brain Emotion Justify or Modify:
McKee, "The second circle inscribes personal relationships, unions of intimacy deeper than the social role."
Campbell, DVD 3, "The First Storytellers:
Campbell discusses the importance of accepting death as rebirth as in the myth of the buffalo and the story of Christ, the rite of passage in primitive societies, the role of mystical Shamans, and the decline of ritual in today's society."
Campbell, DVD 4, "Sacrifice and Bliss:
Campbell discusses the role of sacrifice in myth, which symbolizes the necessity for rebirth. He stresses the need for every one of us to find our own sacred place in the midst of today's fast-paced, technological world."
3rd Step: (GUILT) FOCUS/CORRECT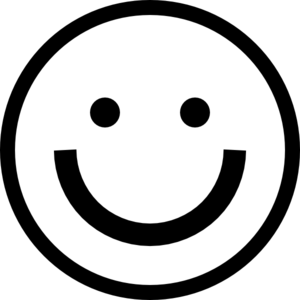 OR, BE IN DENIAL/BLAMING
MIND: Upper-Brain Reason or Distortion:
McKee: "The third circle marks the level of extra-personal conflict- all the sources of antagonism outside the personal: conflict with social institutions and individuals- government/citizen, church/worshipper; corporation/client; conflict with individuals- cop/criminal/victim, boss/worker, customer/waiter, doctor/patient and conflict with both man-made and natural environments- time, space, and every object in it."
Campbell, DVD 5, "Love and the Goddess:
Campbell talks about romantic love, beginning with the 12th century troubadours, and addresses questions about the image of women- as goddess, virgin, Mother Earth."
Campbell, DVD 6, "Masks of Eternity:
Campbell provides challenging insights into the concepts of God, religion and eternity, as revealed in Christian teachings and the beliefs of Buddhists, Navajo Indians, Schopenhauer, Jung and others."
Step 4: (FRUSTRATION) EVAL/ADJUST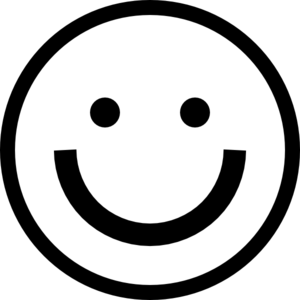 OR, BE NOT RESPONSE-ABLE/STUCK
TRANSCEND: Free to Start Again or be Stuck:
Campbell assisted George Lucas with the filming of "Star Wars," a dramatic expression of "A powerful journey into mankind's universal search for meaning and connection."
Cutting Edge Law Categories:
Creative Problem-Solving
Topics:
Continuing Education and Events
Topics:
Personal Growth and Development
Topics:
Neuroscience, Psychology, Biology